How to Deal With Acne Due to Stress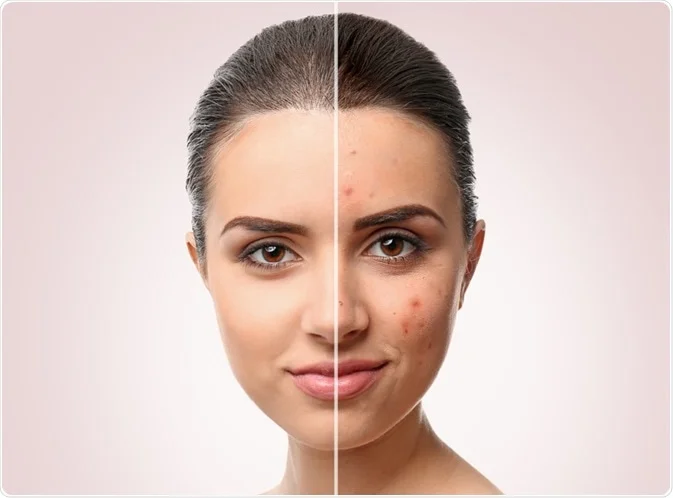 Stress-related acne is more common among people with an already problematic skin condition. It makes the person more prone to pimples and can take months to clear up completely. Even minor triggers like staying up late can cause pimples to reappear. Managing your stress levels is essential for healthy living, but some people experience chronic stress which may require the use of anti-stress medications. Read on for tips on how to deal with acne due to stress.
Generally, acne due to stress affects the areas with the most sebaceous glands. It tends to form on the T-zone (frontal and chin) of the face. True stress acne can cause widened pores, oily sheen, and increased blackheads. You should talk to a dermatologist if your condition is severe and needs medical attention. If you're experiencing stress-induced acne, you should consult your doctor right away.
Research has shown that high levels of stress can impact your overall wellbeing and can lead to acne breakouts. Excess stress can weaken the protective skin barrier and limit the body's ability to heal wounds. Acne is more likely to develop on stressed skin if the sebaceous glands are overworked and underactive. Additionally, high levels of stress can lead to acne breakouts by increasing sebum production, which clogs pores and contributes to a buildup of dead skin cells and bacteria.
A higher level of stress also contributes to an increased level of the stress hormone Cortisol, which can lead to a wide range of health issues, including acne. People with anxiety disorders tend to worry about simple situations and live in constant fear that something horrible might happen. Excessive anxiety can also affect relationships and daily activities. It's not just about acne though, but chronic anxiety causes a host of other health issues, including the development of depression.
If you have chronic stress or are prone to acne breakouts, it's important to seek professional advice and use good skincare products. In order to reduce the amount of excess oil on your skin, you should use quality cleansers, toners, and moisturizer. Be careful not to over-use any of these products because these can further irritate your skin. Additionally, you need to change your diet. Include more vegetables and fruits into your diet, drink plenty of water, and avoid deep-fried foods.
Your diet is another important factor in preventing acne. Many acne sufferers believe that fat, sugar, and refined carbohydrates are the culprit. In reality, however, it is the hormones associated with stress that contribute to acne outbreaks. In addition, many people develop acne more often when they eat certain types of food, like chocolate, white bread, or sweetened baked goods. These foods may also contribute to acne breakouts by disrupting the normal biological cycle of your body.