The Benefits of Functional Medicine for Chronic Illness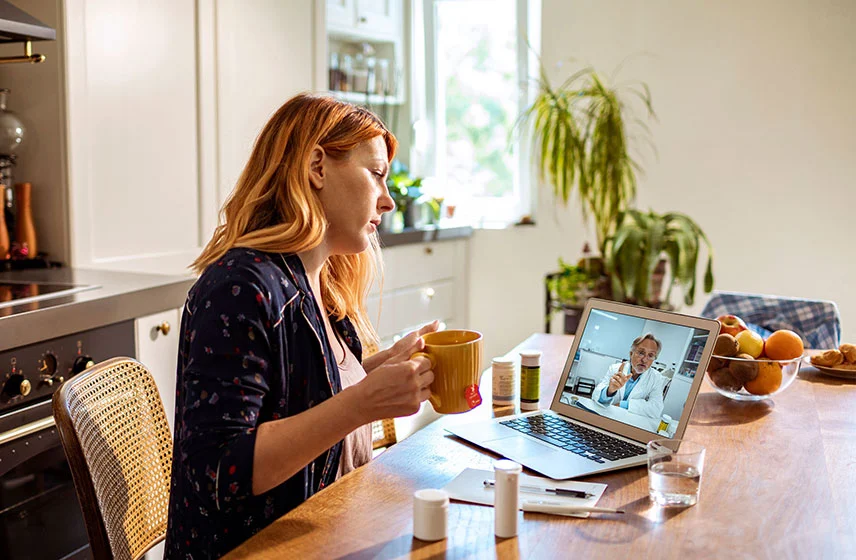 Functional medicine can be an integral component of your treatment plan if you're dealing with chronic illness. This cutting-edge approach takes into account all aspects of health – diet, lifestyle, environment genetics and physiology – for a comprehensive view.
This radical new way of thinking represents a sea change from conventional medicine. It emphasizes tackling the underlying cause of disease rather than simply masking symptoms with drugs for life.
1. Personalized Treatment
Functional Medicine practitioners possess the expertise and skill set to look "upstream," taking into account all of the interconnections in a patient's history, physiology, and lifestyle that may be contributing to imbalances. This allows us to address the source of disease and restore health.
Personalized treatment provides patients with numerous advantages, such as lower healthcare costs, improved outcomes and more control over your health and well-being. Furthermore, it encourages patient involvement in their recovery process and higher satisfaction with the overall quality of care received.
Personalized treatments often progress with a patient's progress, leading to fewer appointments and quicker recovery times. Furthermore, this approach enables providers to tailor therapies according to each individual's needs, helping them avoid costly trials of medication that don't work.
2. Taking Control of Your Health
You may have been dealing with a chronic illness like high blood pressure, diabetes, heart disease, arthritis or osteoporosis for some time now. While you may feel overwhelmed and let your condition take control of you, you have the power to take charge by learning effective management techniques and feeling empowered in the process.
Maintaining your physical, mental and social wellbeing is an integral part of self-management. A healthy lifestyle can help alleviate symptoms, boost immunity and enhance quality of life.
Your functional medicine practitioner will assess your individual health needs and create a tailored plan to address them. They focus on balancing key physiological systems like inflammation, insulin resistance, oestrogen excess, blood sugar imbalance, hormonal issues, thyroid/adrenal disorders, environmental toxins, food intolerances, detoxification issues and more to address all of your worries.
Take control of your health by getting to the root cause and intervening as far down the chain as possible, so symptoms disappear and you can lead a more normal life. A functional medicine practice will use various approaches such as diet/lifestyle changes, supplementation, environment assessments, structural balance emotional regulation cognitive therapies pharmaceutical therapies and genetic considerations to get you back on track.
3. Getting to the Root of Your Illness
When visiting the doctor, you are often diagnosed with a health issue and given medication to alleviate your symptoms. But that's only part of the picture.
Functional medicine practitioners take the time to assess your overall wellbeing. By employing a systems biology approach, they will identify and address the underlying cause of any illness you may be experiencing.
They will use your medical history to recognize how genetics, diet, environment and lifestyle factors interact to shape long-term health outcomes.
Instead of masking symptoms with drugs, these treatments aim to address the underlying cause of your health problems and promote overall wellbeing.
Integrative, patient-centric care is a revolutionary innovation in medical practice that better meets the demands of 21st century healthcare. It represents an important shift away from conventional treatments, as it emphasizes finding and treating the underlying causes of chronic disease rather than simply treating symptoms.
4. Getting Rid of Your Symptoms
Chronic conditions can be debilitating. Thankfully, there are several options to help you get back on track; one such solution is functional medicine which takes a holistic approach to health and wellness. Here are just some of the many advantages associated with functional medicine:
The Benefits of Functional Medicine for Chronic Illness: One major advantage to functional medicine is its personalized and tailored approach to healthcare. This leads to more effective, affordable treatments with higher success rates. A functional medical doctor will take a comprehensive approach to your healthcare, tailoring treatments to your individual needs. As a result, you'll experience increased energy and an enhanced quality of life. Reach out to CentreSpringMD today for more information about functional medicine and how we can assist in improving your health and quality of life. You'll also be connected with a network of like-minded healthcare professionals who are committed to helping you reach your objectives and live the life you deserve!